Where to buy Weed in Queens NYC
Is marijuana legal in New York City? The answer is yes!
However, buying weed in New York City is not as simple as going to the corner store and buying a bag of chips. It can be difficult and frustrating, especially if you're buying cannabis for the first time or are from out of state and don't know where to look.
This guide will answer your questions about where and how to purchase the highest quality marijuana New York City has to offer!
Medical Marijuana Dispensaries in Queens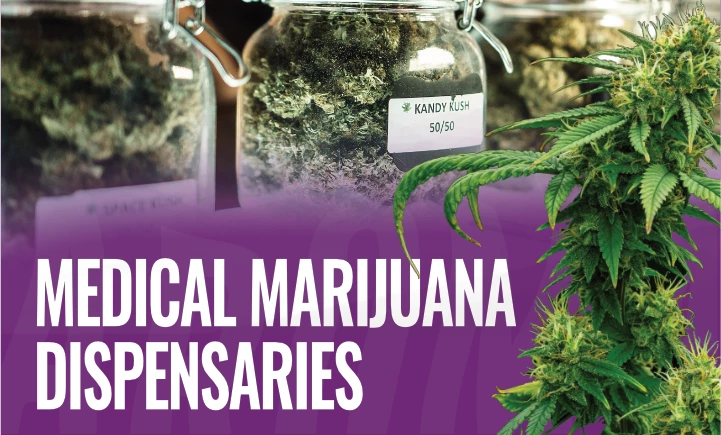 In 2014, New York State legalized medical marijuana under New York's Compassionate Care Act, allowing dispensaries to open their doors. You must be a medical cannabis patient to buy anything from the following medical marijuana dispensaries
Curaleaf
Empire Wellness
The Botanist
Vireo Health
Let's take a quick look at each dispensary.
Curaleaf Queens and Curaleaf Carle Place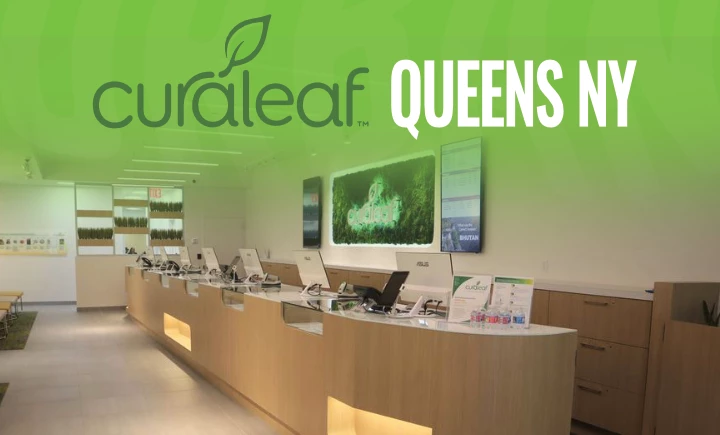 Queens Location: 107-18 70th Rd, Queens, New York 11375
Carle Place Location: 255 Glen Cove Road, NY 11514
Hours: 9 a.m. to 7 p.m.
Curaleaf has a number of locations and provides fresh cured flower products made from healthy, hand-grown, and lab-tested cannabis. Have whatever you want! Vaporizers, edibles, tinctures, topicals, and CBD are all available at this location. Curaleaf has specials and is an excellent choice for cannabis enthusiasts. With knowledgeable staff, you'll walk out with the best products for your needs.
Visit the Curaleaf website.
Medmanna
Location: 168-30b, Jamaica Ave, Queens, NY 11432
Hours: Open 24 hours
Medmanna is a technology company and certified CBD dispensary that strives to educate the general public about the health and wellness benefits of cannabis and CBD products. The organization was founded on the mission to offer the Queens community a better quality of life.
Visit the Medmanna website.
The Botanist Queens
Location: 138-72 Queens Blvd, Jamaica, NY 11435
Hours: 10 a.m. to 6 p.m. Monday, Wednesday, and Friday; 10 a.m. to 4 p.m. Saturday; Closed Tuesday, Thursday, and Sunday
The Botanist is a medical marijuana dispensary that offers cannabis products to New York residents who are 21+. In addition to offering in-store shopping experiences, The Botanist also provides convenient delivery services. With daily deals available for patients, The Botanist is a no-brainer when visiting a dispensary in Queens.
Visit the Botanist website.
Vireo Health
Location: 55 Queens Blvd #89, Queens, NY 11373
Hours: 10 a.m. to 5 p.m. Monday through Saturday; Closed Sunday
Vireo Health of New York strives to provide relief to patients with medical marijuana cards. The cannabis dispensary offers flowers, oils, capsules, vaporization cartridges, candies, and more. It also provides a loyalty program where points can be redeemed for rewards such as future purchase discounts or prizes!
Visit the Vireo Health website.
Etain, LLC
Location: 242 E 58th St, New York, NY 10022
Etain, LLC is a woman-owned and family-run medical cannabis company in Manhattan. The dispensary offers premium cannabis products for purchase in-store or online.
Weed Delivery Services in Queens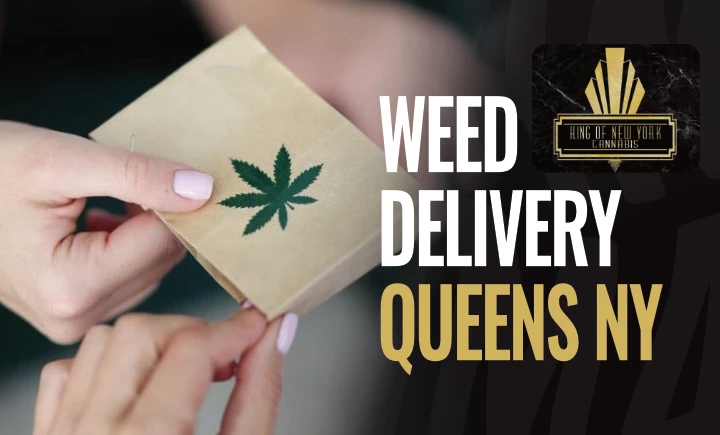 Weed delivery has become very popular in New York because it allows people to get their cannabis without leaving the comfort of their homes. There are a few different delivery services that operate in Queens, and each one has its own variety of strains and products. In addition, these delivery services are trustworthy because of the reputation they've built, based on efficiency and having the goods requested.
King of New York Cannabis
King of New York Cannabis is a well-reviewed cannabis delivery service. This location provides an intimate rapid delivery service and a unique experience in NYC because you can choose from a genuinely exclusive selection of pre-rolls and marijuana edibles options.
You're in good hands because the "budtenders" are incredibly knowledgeable and enthusiastic about their products. They provide excellent service, and the atmosphere is very relaxed and accommodating.
The cannabis dispensary is small but mighty! Offering a wide range of THC-infused products from India, Sativa, hybrid strains, edibles, pre-rolls, and other cannabis-related items.
Delivery in Manhattan, Brooklyn, Queens, The Bronx, and Staten Island.
Buying Weed in Queens Online
A few online retailers deliver weed in Queens but are not always dependable. The best way to buy marijuana online is through a New York-based delivery service, such as the one listed above, King of New York. These delivery services have earned a reputation for efficiency and dependability. Furthermore, these delivery services provide a variety of strains and products.
Online Storefronts / Pick-up locations in Queens
Jumping Jack Flash is an online marijuana retailer that will ship marijuana to Queens. They are known for their dependability as well as their high-quality product offerings. They have an extensive menu, including concentrates, cartridges, edibles, indoor flowers, CBD products, vape carts, pre-rolls, and tinctures. It is effortless and straightforward to order with Jumping Jack Flash. Create an account, add desired items to your cart, and place your order! That's it. Your order will be shipped within 1-2 days.
The Legality of Buying Weed in NY 2022
In New York, the legal age for purchasing and consuming marijuana is currently 21 years old. The state intends to launch a regulated adult-use cannabis market in 2022. For the time being, medical cannabis is the only legal form of cannabis in New York. You must be a medical cannabis patient to buy anything from a dispensary. Legalizing recreational cannabis will increase access to cannabis for New Yorkers while also creating new jobs and revenue for the state.
Next, we face a challenge: developing regulations for the NYC cannabis industry that will enable New Yorkers to purchase, sell, and use recreational cannabis.
The Future of Buying Weed in Queens
The future of buying weed in Queens is looking bright! As the legal landscape surrounding cannabis evolves, Queens residents will have more opportunities to legally purchase marijuana.
A regulated adult-use cannabis market is set to open in New York in 2022, making it legal for anyone over 21 to purchase marijuana. This is fantastic news for those waiting for recreational cannabis legalization. With increased cannabis access, New Yorkers can buy a more comprehensive range of strains and products, such as pre-rolls, edibles, and more.
What exactly does this mean for you? Well, if you're over 21 and live in Queens, you'll soon be able to buy cannabis from a dispensary without a medical card.
As the United States' stance on cannabis evolves, states' laws are gradually changing to match. It will only be a matter of time before recreational marijuana is legal in all 50 states. New York, and subsequently, Queens, will soon fall in line with states like California and Colorado.