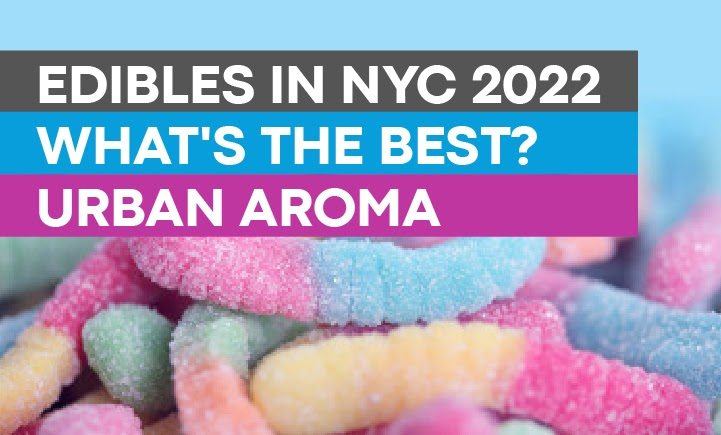 Feeling old school? A well-made pan of cannabis brownies—iced, plain, your choice—awaits you. Would you rather have some vegan CBD gummies? You can have that, too. This is New York City! And it's finally possible to have all of the edibles NYC has to offer, legally. From candies to gum, we've got our favorites and the best places to find them right here.
Legacy NYC: Best Lower East Side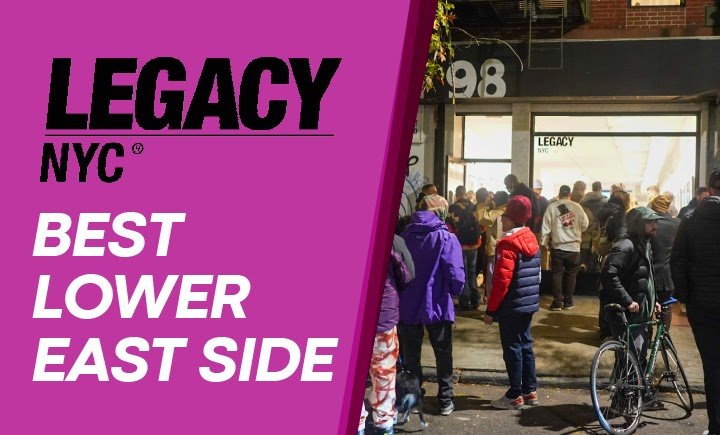 Legacy NYC is among the trendiest recreational marijuana brands in NYC. Legacy is a recreational weed destination hot spot in NYC, and its choice Lower East Side location in Manhattan also showcases local New York artists as a gallery space. This is among the best NYC marijuana dispensaries because it was one of the first cannabis storefronts in the city. They offer a huge range of cannabis strains and an amazing selection of NYC edibles.
Call Legacy NYC at (646) 892-4545 or visit the 98 Orchard Street storefront (10002). No one under 21 is allowed in the store.
Gifted BK: Best Brooklyn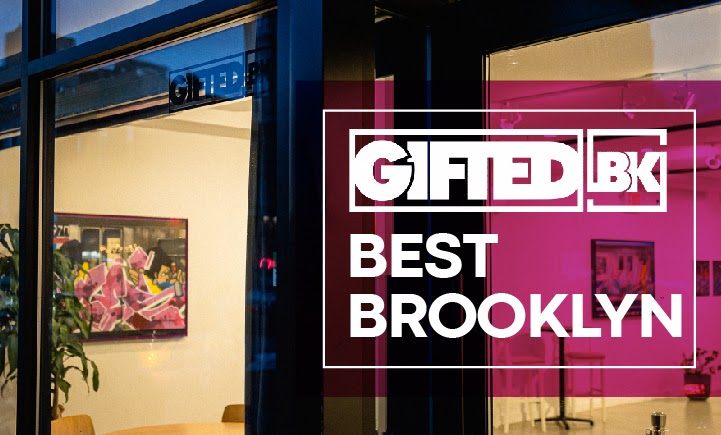 Come for the gifts, stay for the conversation and culture. Gifted BK bills itself as a cultural destination, and between the people who run it and its Brooklyn location, that's a fair call. Gifted BK is absolutely a go-to for buying weed in Brooklyn, and among the best sources in NYC for one of our favorite cannabis products: infused honey. Plus, you've never seen a unique gallery setting quite like this.
Find Gifted BK at 153 Grand Street, Brooklyn.
Pizza Pusha: Best Pizza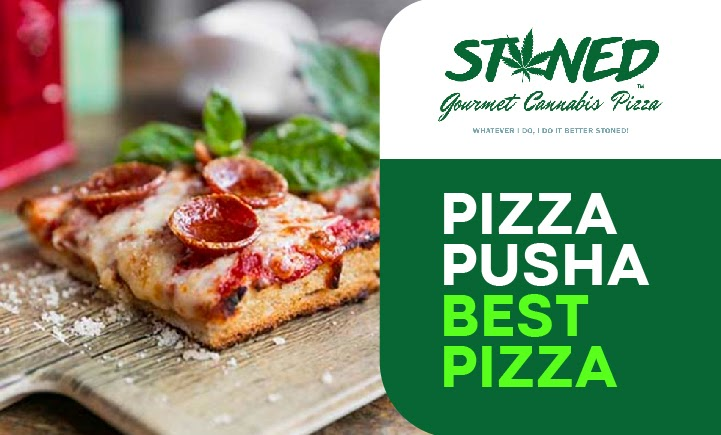 Look: not every dispensary or storefront has edibles, and not every edibles spot has pizza! In fact, if you're looking for a nice, cheesy infusion for your pizza night, look no further than Pizza Pusha. This one-of-a-kind weed delivery service infuses THC right into the pizza and then delivers it—so basically, it's everything you've been looking for.
Pizza Pusha is also essential for anyone looking for other edibles in NYC! We're talking chicken lollipops, ganja knots, canna cannoli, gummies, gelato, and more.
Anyone in Queens, Woodhaven, or Jersey City can pick up Pizza Pusha in person. But if that's not you, delivery is still an option! Just order your infused pies from Pizza Pusha online here.
King of New York Cannabis: Best Private Experience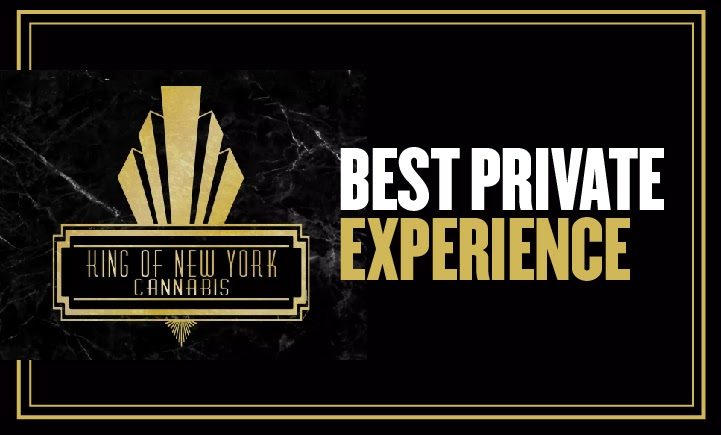 When you first hit this website, you might be a little confused: just a mobile number? How do I know if I want to text yet, though?
You want to. Trust us. This is especially true if you're kinda over waiting hours for NYC weed delivery services at times. (Is there anyone not over this?)
King of New York Cannabis offers an intimate rapid delivery service and an experience in NYC that is totally unique. With King of New York Cannabis, you can select from a truly premier selection of pre-roll and marijuana edibles options—sort of like a rapid response cannabis concierge. King of New York is like a private cannabis pop-up, so call or text 718-690-8425 from 10am to 10pm to book an appointment.
Skerp Supply: Best NYC Courier Cannabis Delivery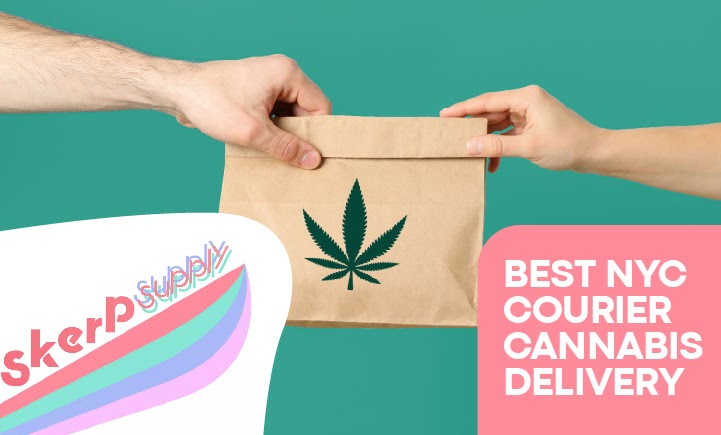 When it comes to getting weed in NYC, there are few better sources than Skerp Supply. This courier cannabis delivery service gets it right to your door, and fast. Skerp Supply serves Manhattan and Brooklyn, and they've built up a great reputation and a loyal customer base by delivering cannabis to customers on the double. Skerp Supply cannabis delivery is fast, discreet, and convenient, and you'll like their great cannabis menu and high product quality. For that courier speed and service, contact Skerp for your cannabis at 609-592-5134.
Jumpin Jack Flash: Best Delivery Menu
Jumpin Jack Flash is an important part of the NYC cannabis delivery scene, not least because they deliver to all five boroughs, including the Bronx and Staten Island. Offering a really impressive menu beyond edibles, including organic flower, indoor flower, concentrates, cartridges, and tinctures, you'll find the cannabis product you're looking for at Jumpin Jack Flash. And although NYC cannabis delivery is competitive, the service here is at least on par with any other service. It's easy to order with Jumpin Jack Flash online.
Is it Safe to Buy Cannabis in NYC?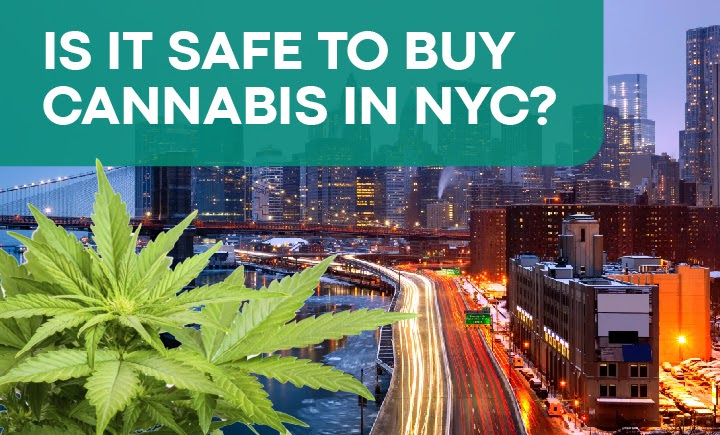 Yes, it really is. But it's important to know the right way to safely buy cannabis in NYC, with all the current NYC weed laws in flux, so you're not wrong to ask. Fortunately, it's not too hard if you keep a few things in mind and choose any of our recommended cannabis retailers here in New York City. And honestly, buying weed throughout New York State is easier than you'd think.
How to Buy Weed in NYC:
Only buy from trusted sources

Follow instructions when you order, and ask if you're not sure

Only refer to cannabis products as gifts
***Always ask for cannabis donations or gifting when buying NYC marijuana***
Is Cannabis Legal in New York?
Yes! As of March 31, 2021, Cannabis is officially legal for recreational use as well as medical use in the state of New York. Now the NYC cannabis industry will undertake regulations to allow residents of New York to carry and consume recreational marijuana. What we know about NY cannabis laws so far comes next.
Legalization in New York: the Marijuana Regulation & Taxation Act (MRTA)
In 2021, the Marijuana Regulation & Taxation Act or MRTA (S.1527/A.1617) was signed by Governor Andrew Cuomo, legalizing cannabis for adult users. The legislation also created the Office of Cannabis Management or OCM, an entirely new governing body which is governed by the Cannabis Control Board.
Before adult-use sales can begin, the OCM must resolve multiple issues in the current draft of this law. This is why no businesses are officially open for recreational marijuana sales in New York, although the law still has important benefits.
NYC Weed Laws
It's kind of confusing when you consider whether cannabis is totally legal in New York City, given the fact that you still can't walk into a store and buy any yet. On the other hand, there is no longer any penalty for possessing up to three ounces of marijuana flower or 24 grams of cannabis concentrates such as oils.
Here is what the law in New York concerning cannabis actually says:
The MRTA legally regulates the production, sale, use, and all other activities related to marijuana and products made from marijuana in the state of New York

The MRTA permits reclassification and resentencing of previous marijuana convictions

Serious offenses such as providing marijuana to minors, driving under the influence, and transporting marijuana across state lines will still be charged by law enforcement

All convictions for low-level possession or marijuana sales charges will be vacated

Residents of New York state age 21 and over can cultivate up to 6 cannabis plants outside the public view in a secure setting
New Yorkers can go ahead and light up their cannabis in public wherever smoking tobacco is permitted, although a new state agency and localities could soon regulate this more strictly in public. For example, generally smoking is allowed on city sidewalks, but smoking cannabis is specifically banned in many other places.
For example, throughout New York, smoking cannabis is not permitted inside a car, in workplaces, or in schools. In New York City, cannabis smoking is banned on beaches, in parks, on pedestrian plazas, on boardwalks, and in playgrounds, where it is also forbidden to smoke tobacco.
If you're a medical marijuana patient with a qualified condition relying on cannabis for its health benefits, you're already allowed to start growing. Recreational cultivators must wait 18 months past the first legal sale in the state.
Can I Smoke Cannabis in Public and on the Streets?
For the most part, yes! Just pay attention and realize that it's forbidden exactly where you'd expect, and where regular smoking is, too: public transportation, schools, hospitals, and other places where kids or fragile older people might be—maybe that's why bingo facilities are on the list, don't ask us.
So…What About the Police?
If I go out and my cannabis gets found by security or police, am I safe? What happens?
If you're in public and police stop you when you have less than 3 ounces of cannabis flower or 24 grams or less of oil, wax, or other concentrated forms of marijuana, you'll be sent on your way. (Assuming you don't have a body on you, or something.)
If you're in a business like a bar with a bouncer, that's a slightly different thing. It's still not illegal, but a private business can technically bar anyone from the premises they like. Of course, we don't recommend you patronize the New York City bars of anti-cannabis fanatics, if that's a thing.
Are Edibles Basically the Same as Flower?
No! Start low and go slow if you want to avoid the emergency room. Your body processes edibles and inhaled cannabinoids in different ways and at different speeds.
Whereas you can expect to feel the effects of flower almost right away, it can take up to 2 hours for edibles to hit you. Don't keep eating them while you're waiting! Wait that full two hours to make sure before adjusting your dose.
Final Words on Edibles in NYC
Remember, learn about trending edibles in NYC and beyond right here! We keep up on what's out there so you don't waste your time and money on anything less than the best. So watch this space for more tips on all things cannabis.