Having trouble figuring out where to buy weed in NYC? Look no further, we did the homework for you. With the recent rise of counterfeit and poor quality weed, it can be difficult to distinguish which establishments are actually offering legitimate and top-notch products. With several weed stores around NYC, it can get overwhelming to decide where to buy your bud, so we've asked New York locals which dispensaries are actually worth your time and two cents.
Where To Buy The Best Weed in NYC
Since the legalization of cannabis in 2021, dispensaries and smoke shops in NYC have competed for the title of market leader across the great city of New York. Each dispensary poses its own speciality in terms of product quality and service delivery, here's our favorites!
Best Recreational Dispensary in NYC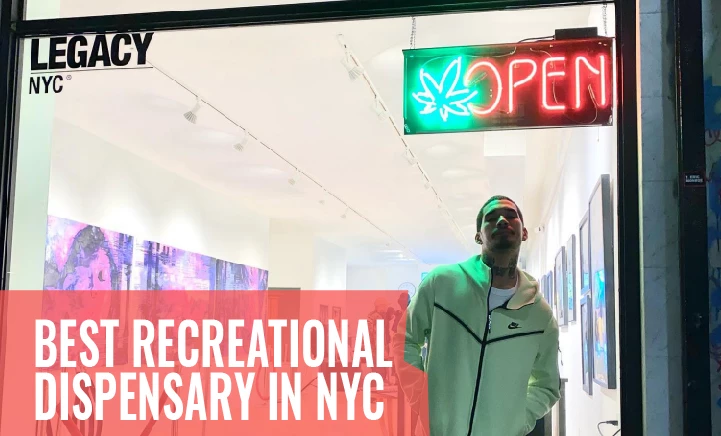 Legacy NYC has become the stoner's choice in recent months due to its wide variety of products. With pre-rolls, edibles, and several flower strains, this popular dispensary is bound to have exactly what you're looking for. Found in a convenient area in the lower east of Manhattan, Legacy is best known for its Lemon Kush, Strawberry Bliss, and Lemon Kush flower strains. The edible line is also highly sought after since Legacy is well-stocked with Uncle Paulie's candies, Zanja Mints, and even vegan options.
To top it all off, Legacy NYC is also an art gallery where anyone can appreciate and purchase local street art. As a gifting store and art gallery, visiting Legacy NYC is truly an experience to behold, and by purchasing the art you'll be gifted with a product from their stellar collection (mentioned above!).
Best Medical Marijuana Dispensary in NYC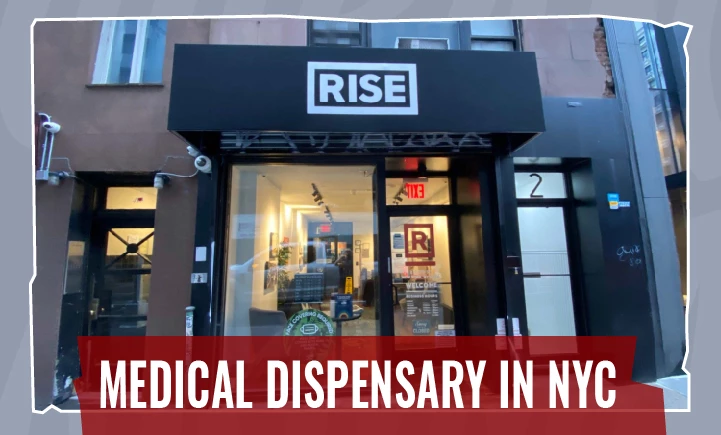 Medical marijuana dispensaries offer slightly different services as they require medical certification. Among the known medical dispensaries, Rise Cannabis is one of the most highly-recommended dispensaries as it has 3 branches across NYC and is also located in states such as California, Florida, Illinois, New Jersey, and more. Due to its widespread reach, Rise has established its presence and showcased its expertise in the niche. The reviews found online praise Rise dispensaries for being helpful and accommodating towards new customers. The products also deliver an astounding experience as promised.
Best Weed Delivery Service in NYC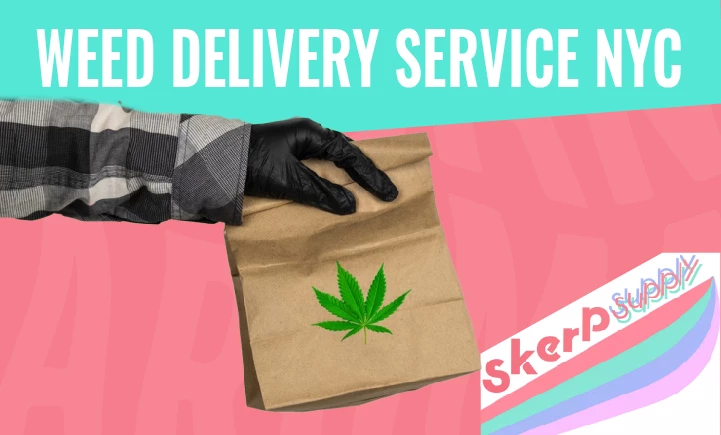 Weed delivery services in NYC are on the rise due to their convenience for customers. Skerp Supply is considered one of the best weed courier service as the reviews confirm its guarantee to deliver weed in just a few hours. If you're looking to skip the long wait times, you can simply call up Skerp Supply and enjoy a diverse selection of prerolls, gummies, flower strains, and pen refills.
What Makes A Dispensary Stand Out?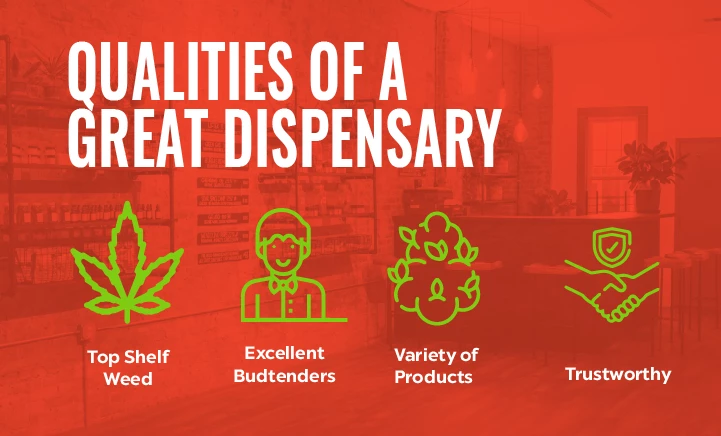 To make sure you get only the best weed, we also recommend carefully selecting the best dispensaries on the market. You might be wondering, however, what exactly you should be looking for when checking out an unfamiliar store.
Top Shelf Weed
A good dispensary doesn't need a flashy storefront or high-end marketing; all it needs is a good product that can speak for itself. More often than not, an excellent dispensary will offer top-shelf product that is pricey but worth the bucks. At first glance, top-shelf weed has a strong, musky aroma that distinguishes itself from low-grade weed. It also bears a glistening overcoat and an overall fluffy appearance. If the bud looks tough or hard, then it's not worth your time.
Eyeballing high quality weed might take a bit of training, but with passion and practice, you can be a weed connoisseur in no time!
Quality Budtenders
When visiting your local dispensary, it's just as important to be checking out the quality of the budtenders as well. If the product is excellent but the budtenders are terrible, then it might be best to head for the door immediately.
But what does a quality bartender even look like? Above all, they should be someone with a burning passion for the craft and able to guide you through the world of cannabis. Personality-wise, a good budtender is accommodating to both newbies and old-timers. They should also be up to date with the legalities of dispensing weed to keep both the establishment and you as a customer safe and in the know-how!
A Variety of Weed Products
Lastly, they should be able to walk the talk with a wide selection of weed products. The beauty of weed is that it can come in various shapes and forms, such as concentrates, edibles, tinctures, prerolls, sprays, dried flowers, oils, and more. When deciding on a recreational or medical marijuana dispensary in NYC, a large menu often means they're quite well-known already in the market–and this often means you can trust them!
Edibles
Whether you're in the mood for gummies, hard candies, baked goods, or tablets, most New York dispensaries are quite likely to carry some form of edible. Before trying a new edible, make sure you've asked the budtenders about the dosage and effect of the edible, as well as the shelf life of the product. If you have any sensitivities or allergies, it might be best to disclose this as well.
Concentrates
Simply put, concentrates are weed products that contain extracted and highly concentrated levels of THC, which can range from anywhere between 40 to 80 percent. This product will often look like a golden mass of oil or butter. If it's your first time playing with concentrates, why not bring an experienced friend along for the ride?
Tinctures
Tinctures are also highly concentrated but come in the form of a consumable oil. Oftentimes, you can use THC tinctures to treat conditions such as pain, nausea, muscle spasms, anxiety, and more. A good dispensary should sell tinctures that are effective but not overwhelming in nature.
More Weed Dispensaries in NYC
If the dispensaries discussed above are out of reach, then you can also check out Liberty Weed, Weed World, Granny Za's Weed Dispensary, and MedMen.
Legal Weed in NYC
With more and more states passing legislation in favor of legalizing cannabis, you might be wondering about the technicalities of buying weed in NYC. Here's everything you need to know about the legal status of weed in New York City.
Is Weed Legal in NYC
Yes. Since 2016, the use of marijuana for medical purposes has been legal in the Big Apple. Recreational cannabis has also been legalized in 2022 after lawmakers approved a bill legalizing the recreational use and possession of up to three ounces of cannabis for individuals 21 years old and above. However, it remains illegal for dispensaries to sell them for recreational use, so how can you buy them legally?
How To Buy Weed Legally in NYC (2022 Update)
Under current laws, it is legal for gifting store to 'gift' marijuana to their visitors. By visiting a trusted gifting dispensary in your area and purchasing a form of their offered art work you'll then be able to choose your 'gift' that comes along with it!