No matter your heritage, every year when mid-March rolls around, we all feel a little bit Irish! From wearing green head-to-toe, to throwing back a few green brews or a pint of Guinness, St. Patrick's Day calls for an all-in celebration and good cheer all day long. But just because many of our classic St. Pat's traditions revolve around drinking alcohol doesn't mean we can't find ways to bring cannabis to the greenest day of the year—so read on for a few tips to infuse your St. Paddy's Day with a different kind of lucky leaf.
Start the Day Green
While the big stoner holiday of 420 is still more than a month away, no day that celebrates green should begin without a classic wake and bake. If coffee and cannabis isn't exactly your thing, try a healthful green smoothie with some of your favorite CBD tincture mixed in, or reach for the food coloring to whip up a classic green eggs and ham — then top your eggs with a pat of cannabutter for a little green-on-green goodness.
Skip the Shamrocks
Sure, a shamrock's legendary fourth leaf may bring good luck, but that doesn't mean you need to wade out into your garden to find something lucky and leafy. If you're looking for a strain of weed that offers a nod to Ireland, seek out Irish Cream, which has a sweet, buttery aroma, and relaxing effect, or pick up some Lucky Charms, a bright, flavorful and fruity variety that's sure to brighten your day.If you're looking for some great green glassware, here are a few favorites: The Grav + Jane West Beaker in mint is chic and classic, while the Purr Double Chamber Glass Bubbler would make any serious smoker green with envy.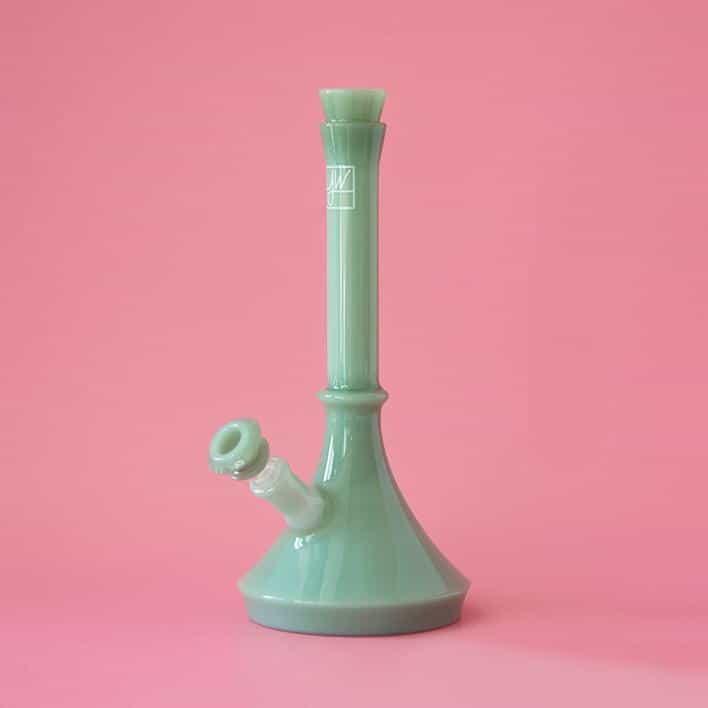 If you're more of a pipe smoker, this gorgeous Green Aventurine crystal pipe from Elevate Jane is a stunning option, or the dry flower vaporizer from Pax in sage offers a high-tech take that's perfect for the everything-app-connected set.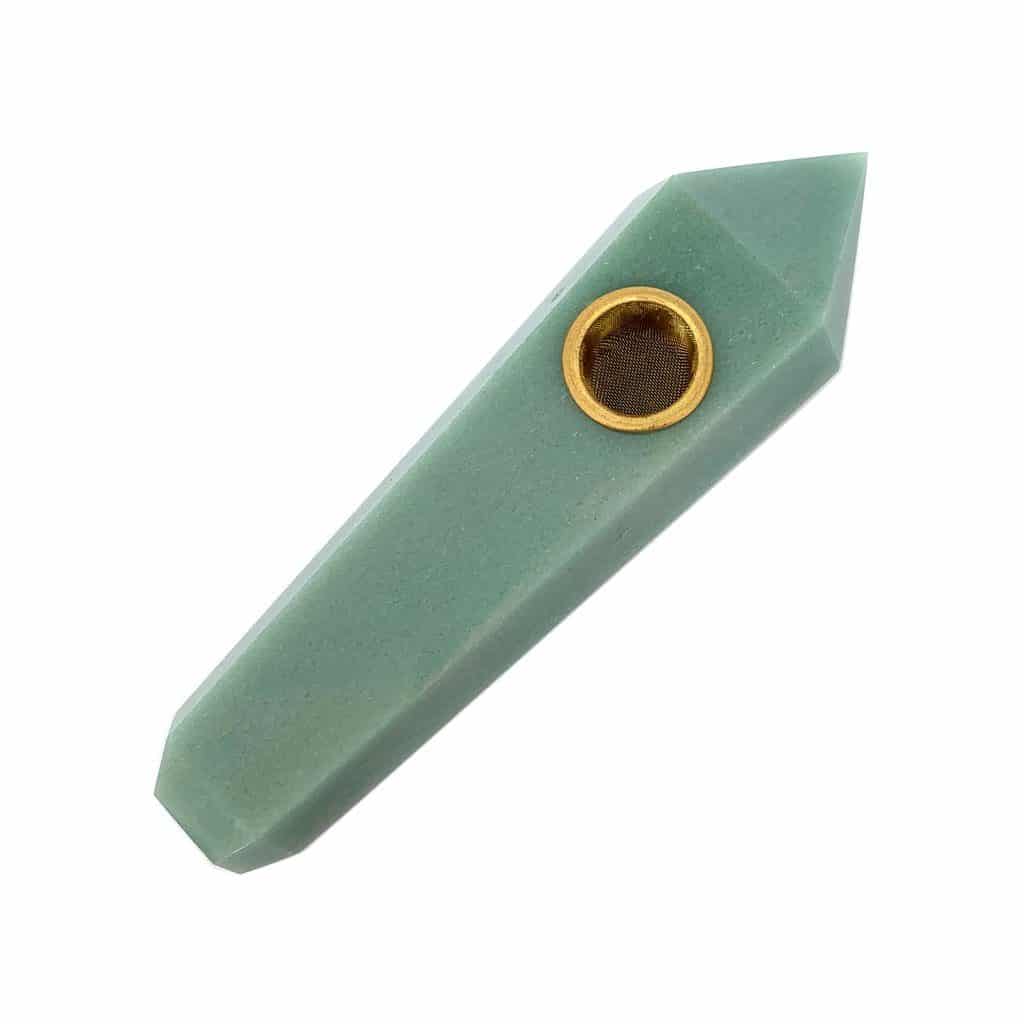 Plan an Irish Meal
Corned beef and cabbage, or pretty much anything potato, are dishes that immediately come to mind when one thinks of Irish cuisine — and the good news is, these rustic, hearty dishes are all great vehicles for a simple drizzle of canna-oil on top. If you prefer smoking flower over infused foods, try pairing these savory dishes with bright lemony varieties to lift the flavor on the palate. I like to balance out heavy dishes like shepherd's pie with something light and flavorful like Golden Lemons, which tastes just like it sounds: sweet, citrus-forward, and sun-kissed.
Don't Forget Dessert
One of the American takes on Saint Patrick's Day that's become ingrained in our cultural celebration of the holiday is the McDonald's Shamrock Shake, a minty, bright green milkshake sold in select locations. For fans of the Golden Arches, these shakes are sought-after specialties only available for a limited time – but the good news is, they're pretty easy to duplicate at home. The even better news is: They're super easy and delicious to infuse. Our recipe for a homemade weed shake is below!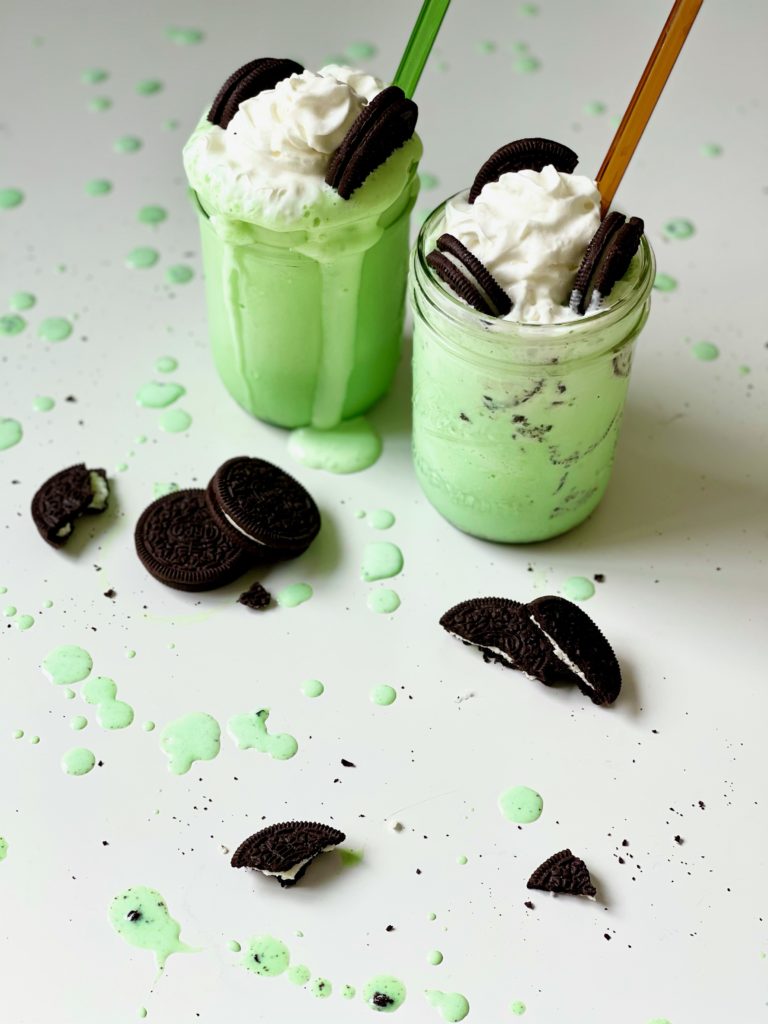 When working with an ingredient like ice cream, fats like coconut oil are a great choice to use as the infusing agent. Coconut oil has a sweetness that lends itself well to desserts, and if infused with a concentrate, will have a less intense cannabis flavor and color. Another reason working with concentrates when making edibles is a great choice is that they're, well, concentrated, and a small amount can capture a lot of cannabinoids and make for potent infusions. Just like flower, concentrates need to be decarboxylated before they can be infused into a carrier fat, so be sure to not skip that step!
St. Pat's Green Shake
Preferred dose of infused coconut oil

2 cups vanilla ice cream

¾ cup whole milk

¼ teaspoon mint extract

10 drops green food coloring

Whipped cream

Optional: Oreos *
Gently warm the infused coconut oil in a water bath to liquefy. Combine preferred dose of infused coconut oil, ice cream, milk, mint extract, and food coloring in a blender and blend until smooth. Top with whipped cream.*Stir in crushed chunks of Oreos. Do not combine in blender.
Infused Coconut Oil
1 cup coconut oil

Preferred dose of decarboxylated concentrate
Heat coconut oil to liquefy – you can microwave it! Stir in decarboxylated concentrate. Store in a jar in the refrigerator.