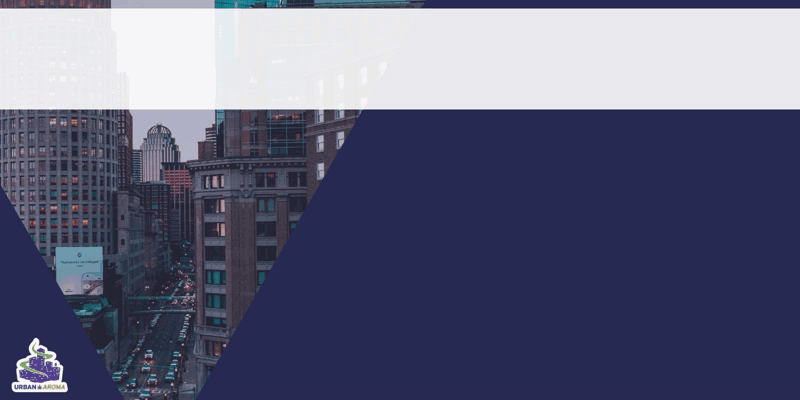 Whether you're a current resident or simply just visiting the area, we know you're dying to know how to get your hands on some delicious premium-grade Boston Marijuana.
With a growing amount of cannabis in the area, finding weed in Boston is easy if you know where to look while staying within legal boundaries. If you're looking for a trusted, verified, and reputable Boston dispensary, you can visit the Urban Aroma directory for the most premium products in the area.
In this article, you will learn about where to buy weed in Boston, the best dispensaries in Boston, how to safely buy weed within Boston marijuana laws to avoid hefty fines and penalties, and as a bonus, we even included a "where to smoke weed in Boston" section for those of you who are new to the area.
Best Marijuana Boston Dispensaries
Finding the best marijuana Boston dispensaries in the area is a breeze with our top four recommended shops.
We selected stores based on cannabis quality, staff knowledge, and overall user experience.
It's all about finding the perfect Boston weed shop that best fits your personal needs while getting your money's worth. From our selections below, you're bound to find what you're looking for, whether it's vapes, concentrates, dry flowers, or tasty edible treats.
You no longer have to wonder where to get weed in Boston after going through our top favorite Boston dispensaries.
Pure Oasis
Boston Recreational Marijuana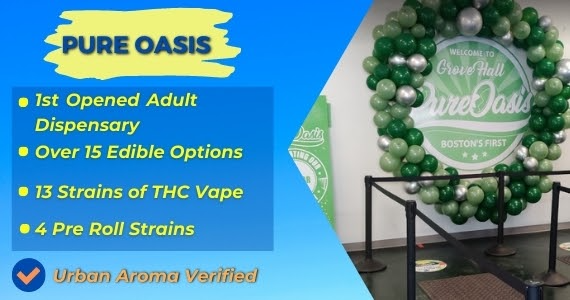 Pure Oasis was Boston's first-ever recreational dispensary. If you're finding weed in Boston, Pure Oasis carries high-quality cannabis products such as dry flowers, pre-rolls, concentrates, and tasty edibles. Being just 15 minutes away from the airport, this Boston marijuana dispensary is a convenient location for those traveling to and from Massachusetts.
SEED
Boston Weed Shop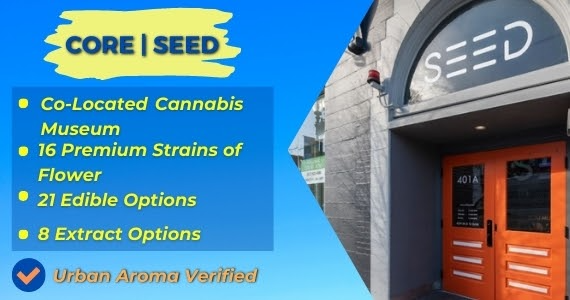 If you're looking to buy weed in Boston, SEED has one of the widest, most diverse menu selections that Boston recreational dispensaries have to offer. With a variety of brand options and choices, you are bound to find something you love. Buying Boston marijuana is easy with SEED, as they carry pre-rolls, dry cannabis flowers, tinctures, oils, topicals, edibles, and premium concentrates. They also have a cannabis history and strains museum connected to the store.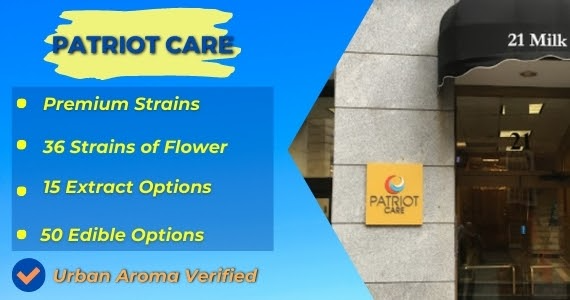 This marijuana Boston dispensary carries high-quality flowers, chocolate edibles, and tinctures to choose from. There have been complaints about parking, but this seems to be the case in the majority of Boston's recreational dispensaries due to location. If you're in the area and are looking to buy weed in Boston, we highly recommend giving this place a shot for some tasty treats.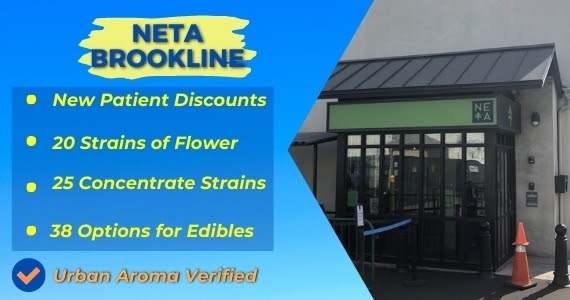 NETA is a popular Boston marijuana dispensary that carries concentrates, cartridges, dry flowers, infused pre-rolls, topicals, and vaporizers. If you are finding weed in Boston, NETA Brookline provides premium cannabis products for recreational use and medicinal use, so everyone can enjoy their goods.
Buying Weed in Boston Like a True Patriot
Before buying weed in Boston, there are a few things you should consider, such as knowing your purchasing limits and the differences between cannabis dispensaries. It's also important to know which stores are even worth going to. There are stores that do not carry premium quality Boston marijuana products or provide a decent selection for you to choose from, which is why it's vital to have a good understanding of how buying weed in Boston works and what you need to keep in mind before going.
Below we will discuss the three things you need to learn about Boston marijuana before buying weed in Boston.
Difference Between Boston Recreational Marijuana and Medical
There aren't many differences between Boston recreational marijuana and medical marijuana. Since Boston has officially legalized weed for recreational use, you no longer need a medical card to get your hands on some dank. Although there are specific Boston dispensaries that are tailored for medical use only, you can buy weed in Boston with the same grade and quality cannabis from a regular Boston weed shop.
One plus of a medical card is being able to take advantage of both types of dispensaries for getting your Boston marijuana, which will allow you to have a much more diverse selection when finding weed in Boston.
How Much Weed in Boston Can You Buy
When purchasing marijuana from a Boston weed shop, you may not buy more than one ounce of marijuana flower or five grams of concentrate in a single purchase. You can also purchase up to 20 servings of edibles in one transaction, which is equal to 100 milligrams of THC. This is the amount of cannabis you are allowed to legally purchase at one time under Massachusetts law. If you want to purchase more than that, you will need to visit a different Boston recreational marijuana dispensary to obtain more cannabis at your own discretion.
Buy Weed in Boston From a Trustworthy & Reputable Store
Before you decide to buy weed in Boston, it's crucial to be able to identify whether or not a Boston dispensary is worth going to or not. There are many openings in the area making it hard to figure out which one is best for your needs. But buying weed in Boston is actually quite simple if you know where to look. Luckily, we already provided you with our top picks so you won't have to do the research on finding weed in Boston.
For a Boston recreational marijuana dispensary to be deemed trustworthy and reliable, they must not only offer a great selection of strains and products, but they must also be knowledgeable with their cannabis as well as providing consistent quality with every item.
Weed Delivery Boston - 3 Simple Steps to Follow
Boston weed delivery is becoming more favored for many, due to the convenience of having the best buds ordered right to your doorstep. This saves waiting in long lines and the hassle of having to leave your home. That's why weed delivery in Boston is a great option, especially for those wanting to stay indoors. Boston weed delivery is also very simple and easy to use, and can make your life that much is easier with just a click of a button.
For First Time Consumers, You Must Visit Dispensary First
For all Boston weed delivery, an ID must be shown at the chosen dispensary for verification purposes and information. Once they put you in the system, you are good to go for all future purchases and online orders. If you are not a first-time user, you may proceed to the next step.
Choose Cannabis Option of Your Choice
Once you are in the system, select your store and add all the cannabis products you are looking for into the cart and check out. You do not need to provide a medical card to purchase Boston marijuana.
Enter Email, Choose Time Slot, and Payment Method
You will then be directed to a page where you will need to provide an email, a time slot of your choice given their options, and provide a payment method. Most Boston marijuana delivery services try to stick with card payments over cash for delivery to avoid any possible complications or issues with transactions. You will then show your ID upon drop-off before you are allowed to obtain your order.
Is Weed Legal in Boston - 3 Things You Need to Know
It's quite a common question we hear especially with all the new weed laws constantly changing and switching up, is weed legal in Boston? The answer is: yes.
Both recreational and medical weed is now legal in Boston, allowing for consumers to safely buy cannabis as long as they abide by the rules and regulations. To steer clear of law enforcement, it is important to understand how to get weed in Boston, know what those rules are and how to avoid any run-ins with the cops.
1. Boston Marijuana Laws are Strict
Although Boston marijuana may have been legalized for recreational use, there are still strict rules around it. For example, you can be fined and even have your cannabis confiscated if you do not have a lock on an ounce or more worth of weed inside your home. You may not operate a vehicle under the influence of marijuana, and any open container of marijuana inside a vehicle is subject to get you fined up to $500.
Despite the average consumer being able to purchase Boston marijuana recreationally, smoking in public is absolutely illegal. You will get fined and penalized if caught smoking or consuming any type or form of cannabis on any federal or public grounds. You may only smoke in the comfort of your own home or private property.
2. Boston Weed Laws Now Allow for Recreational Cannabis
Boston weed laws used to only be for medical, until recently when they allowed recreational stores to open up. If you're finding weed in Boston, you must be 21+ in order to even walk into a dispensary let alone purchase cannabis. If you are 18 however, you can qualify in the state's medical marijuana program but are still restricted from entering or purchasing from a Boston recreational dispensary.
For those out of state, you are still qualified to purchase marijuana from a Boston marijuana dispensary if you are 21+, but you may not take any cannabis across state lines.
3. Boston Marijuana Protection Laws - Not in The Consumers Favor
With the Boston marijuana market growing rapidly, a common question arises when it comes to the workplace and marijuana: are consumers, especially those with an underlying medical condition, allowed to get penalized or even fired from a failed drug test? Unfortunately, the answer is yes.
As of now, Massachusetts does not have any protection laws such as other states that protect users from being punished for cannabis use. It is stated within the law that the workforce does not have to accommodate the consumption of marijuana for any employee or employer, no matter the reason. Although some places may be more lenient than others, it is important to understand that you are still subject to being let go, laid off, or even dismissed from your job from a failed test. It is advised to always speak with your employer about cannabis use as you will find some people are willing to make exceptions.
What are the Rules of Buying Marijuana in Boston
The rules for buying marijuana in Boston are: you can only buy up to an ounce of flower, five grams of concentrates, or 20 servings of edibles at a time. You can have up to 10 ounces at home, but you have to keep it locked up.
Many people go to local dispensaries. Here's a fun fact: even though you have to be twenty-one to legally smoke recreationally, you can buy it at age eighteen! Yes, you read correctly, but how, you ask? If someone who is eighteen years old has a medical condition that can be treated with weed, then a doctor can give them a medical marijuana card. The law states that if they enter a dispensary, they have to have that card and their state-issued ID.
When out on the streets, the law for Boston marijuana is a little different. You can only have up to five grams in public. But what if you are from out of state, are you allowed to smoke it? Yes, Massachusetts law says anyone twenty-one or older can buy and enjoy while in the state. BUT, there is always a catch to this "too good to be true" situation. You may have as much fun as you like smoking weed, but you can not cross state lines with any weed bought within Massachusetts borders. Not all states up north allow it, and if caught with it, you can face jail time and hefty fines on a federal level! Better smoke it while you visit!
Buying weed in Boston is easy as long as you understand what amounts you are allowed to possess and purchase at a given time. There are also important factors to keep in mind besides purchasing limits when finding weed in Boston, that you'll want to know. We'll dive right into that down below.
Where Can I Buy Weed in Boston
Finding weed in Boston is easy because you can get it at any recreational or medical dispensary. There are plenty to choose from, so you shouldn't have trouble getting your hands on some quality buds. You don't have to spend much time wondering where to buy weed in Boston since there are many options these days for obtaining cannabis in the area.
Where Can I Smoke Weed in Boston
If you're looking for where to smoke weed in Boston, then we're here to inform you that unfortunately, weed cannot be smoked, vaped, or consumed in public in Boston under state law. Well, where can you consume cannabis legally?! You can smoke weed on private property or your home, which means a privately owned establishment. The law also says if tobacco products are not allowed, you can not smoke weed or any cannabis products. Though you can't smoke it in public, you can carry it in public, which seems almost too good to be true. You can only have up to one ounce on your person in public.
You may also have it in your vehicle, but you can't have an open container in your car, similar to alcohol open container laws. If you buy weed in Boston, you must have it in a closed container of some sort and in the trunk of your vehicle. You may also store it in the closed container in your glove box. Also, like alcohol, you may not drive under the influence or consume marijuana such as edibles. Breaking these laws can cost you one hundred to five hundred dollars in fines. This law also applies to medical marijuana patients in areas of the state where some rules are different.
Can I Order Weed Online in Boston
Yes, you can. You can order from many places, and you can get weed delivered in Boston. Some dispensaries have online ordering platforms and can deliver.
You do not need a medical card in order to buy recreational Boston marijuana online as long as you choose adult-use stores. If you do have a medical card, you have the luxury of ordering from both types of Boston dispensaries.
Other Boston Marijuana Options: Delta 8
Now that you know that recreational and medical cannabis is legal in Boston, did you know that Delta 8 THC is also legal in Massachusetts? While Delta 8 is less potent than Delta 9 THC, it is a great option for those looking for a less intimidating high. Delta 8 is a great option for those looking to get introduced to Boston marijuana without having to worry about the overwhelming effects that the Delta 9 THC is what we call "regular" marijuana in Boston has to offer.
When buying weed in Boston, you'll be able to find Delta-8 options if you look carefully. Certain Boston recreational marijuana stores will offer Delta-8 buds or vape carts.
Bottom Line
The Boston marijuana business has been upping its game with so much more cannabis on the rise, flooding Boston recreational marijuana dispensaries. Finding weed in Boston is simple when staying within the law. You can buy weed in Boston seamlessly. With the trusted and reputable Boston marijuana stores we've listed, you'll no longer have to wonder how to get weed in Boston.
Whether you're a current resident or simply traveling through the area, there are many ways and options to go about buying weed in Boston. Start with finding a Boston weed shop that carries the products you're looking for, and take the initiative to go in and make your first purchase!