To know and to love your DC dry flower is one thing. But to know and love a weed delivery service in DC is a whole other story. Many issues with DC marijuana delivery services have come to the surface, which is understandable, but we want to hack those problems and answer all your questions to make you an expert Washington DC weed delivery.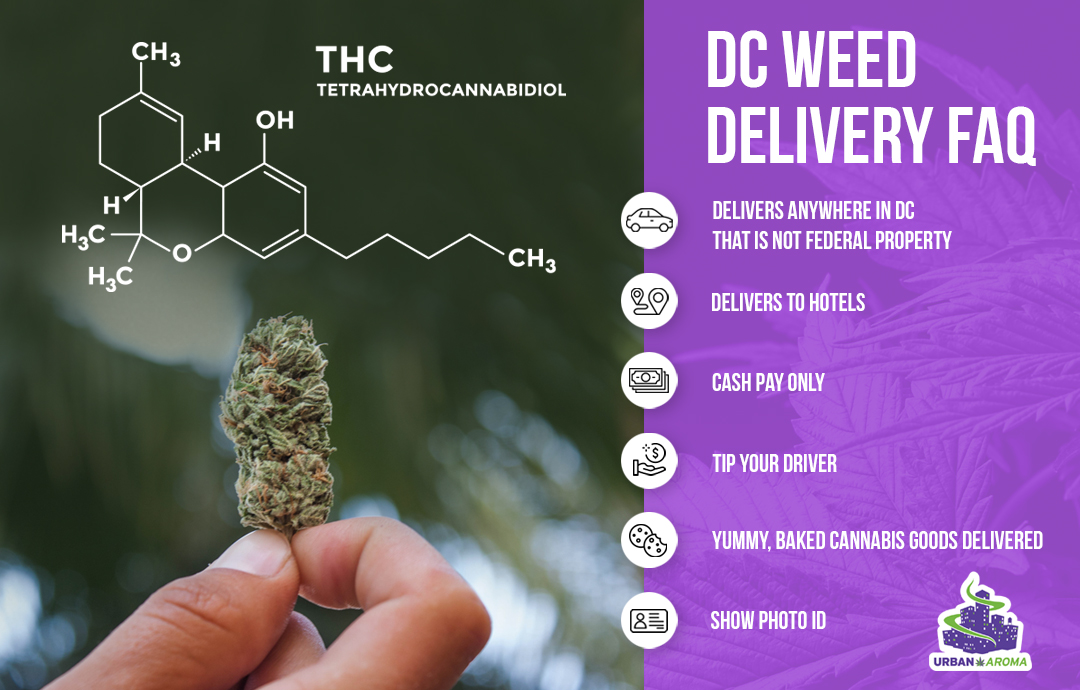 What are the DC weed delivery requirements?
Choosing a reputable weed delivery in DC by using our directory, you'll find the safest and easiest way to get your smoke on. The three requirements are:
Must be 21 or older
Must present photo ID
Must enter a DC address to deliver to (as long as it's not federal property)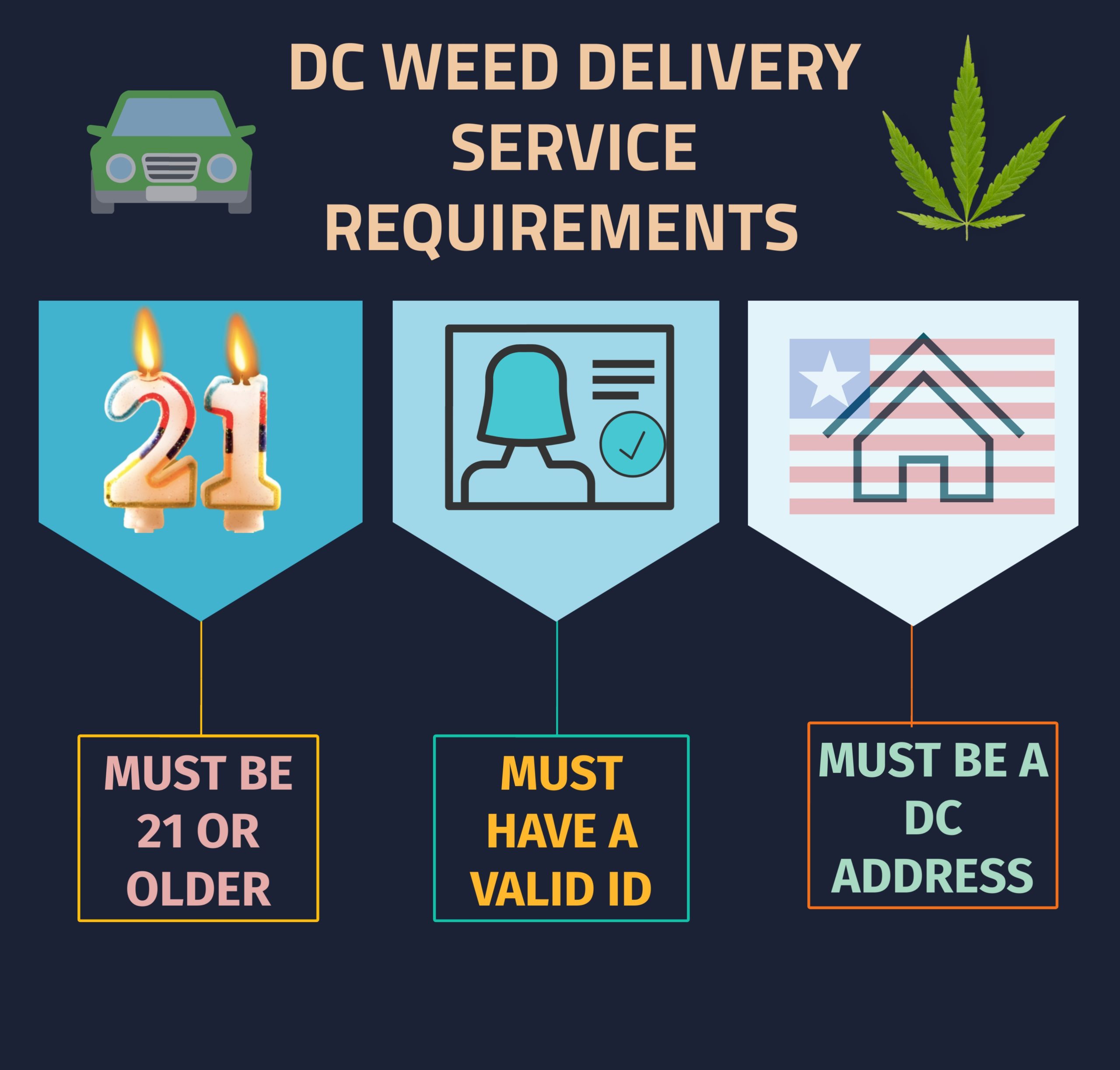 What type of ID is required for DC weed delivery?
Any government issued photo ID: driver's license, passport, etc. As long as the ID shows a pic of you and your age being 21 or older, you're a go, fellow toker.
Does DC weed deliver to my hotel?
Yes! Delivery service for flower in DC delivers to any DC address that is not federal property. Whether you're a resident of DC or a tourist passing through, you can get high, effortlessly! All you gotta do is provide a DC address. Boom! Marijuana is in your hands.
Can I pay for my weed in Washington DC with credit card?
There's frustration shared when DC weed users realize they can't use a credit card and rack up sky miles with the purchase of marijuana. Let me fill you in on why. Too many scammers called in their charges to their credit cards as fraudulent. DC weed delivery companies lost thousands of dollars this way. Cash is best. Green for the green is where it's at!
Do I tip my DC weed delivery man?
Do you tip your pizza man? Treat your weed delivery guy in DC as you would any other service that delivers. Not only is it proper DC weed delivery etiquette, but it will provide incentive to keep you informed on new strains or strains of your interest. When you take care of others, others take care of you! With that being said, drivers will understand if you're unable to tip much!
How much do I tip my DC weed delivery man?
Well, this is solely up to you. Were you pleased with the service? Based on how well you liked and appreciated the job done, will determine the tip.
How long does delivery take for weed in DC?
DC is a fairly small city. Delivery time depends on where you are in the city and what time you place your order for DC weed delivery. If you choose a high traffic time you could be waiting up to 1.5-2 hours. But generally speaking it should take approximately 30 minutes.
What's better? Pick-ups or DC weed delivery?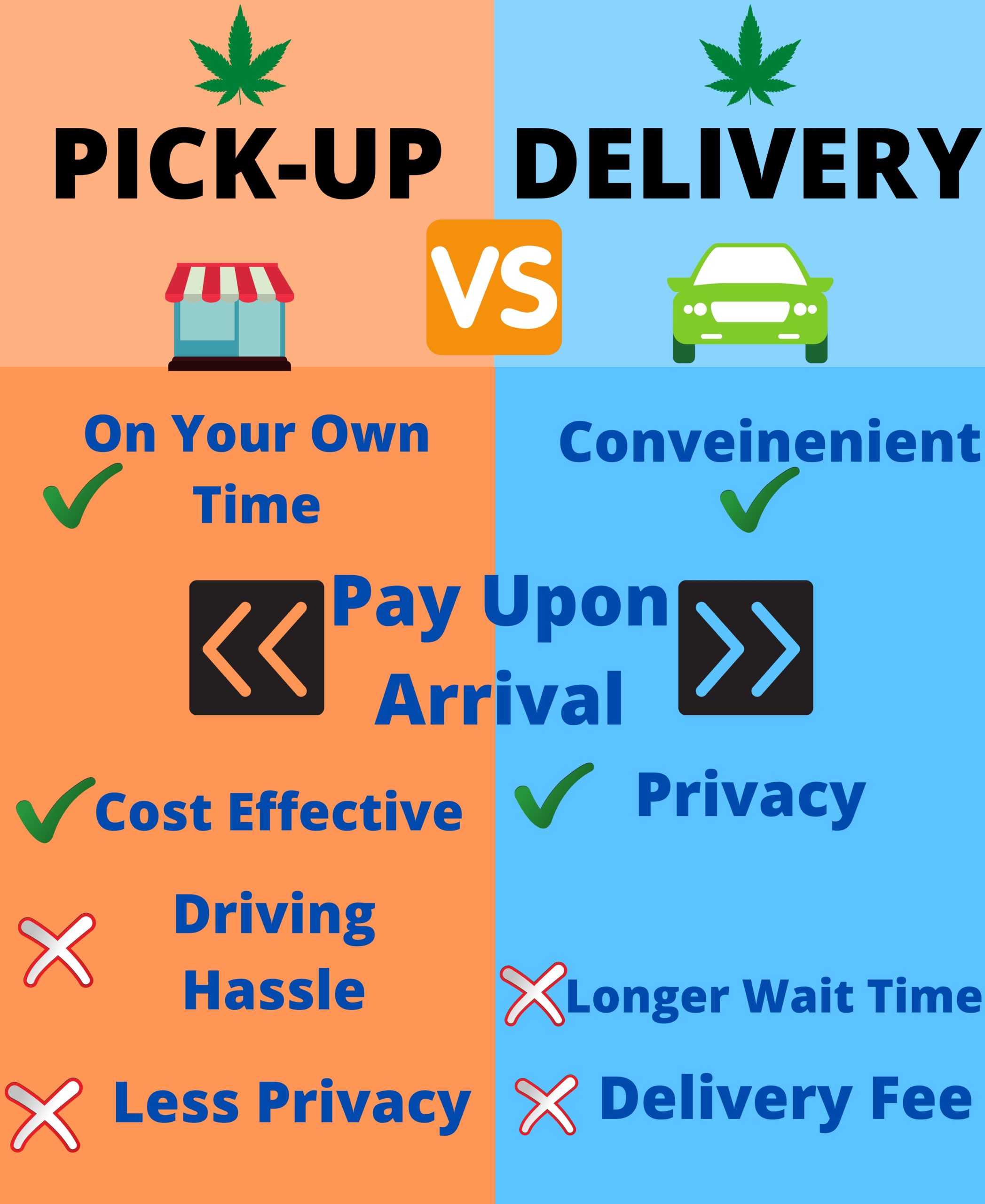 This depends on who you ask. If you don't like to deal with the hustle and bustle of the city, delivery for DC flower is perfect for you! It pays to spend less time getting weed and more time getting high! Amiright? If you don't want to schedule your delivery and you're already out and about, just add a pit stop and pick some up.
The DC weed delivery service wants me to send them a photo of my ID first?
This is required. I71 states that you must be 21 or older to be gifted marijuana in DC. So you gotta prove it! Reputable companies do this for their safety and yours. Trust is a two way streak, my friend.
Is DC weed delivery safe?
Generally speaking, yes. But are you using a reputable company? Did you use our directory? Give yourself a break, we got the groundwork covered in finding the safest DC delivery in Washington DC. If you willy-nilly it and choose some random delivery company for your DC flower, that hasn't been screened by us, you could end up with a prolonged wait time and/or not the DC weed you wanted.
Can I get baked marijuana goods delivered?
Yes, you can. Our directory has a list of bakers that offer cannabis baked goods delivered to your door. Time to munch! If you have any questions that you don't see answered here, leave us a comment and we will get back to you! Toke easy, y'all!